11 Class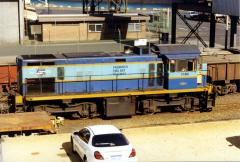 Towards the end of the 1960s the Electrolytic Zinc Company's mine at Rosebery was looking to increase production significantly. To transport the concentrates from Rosebery, EZ purchased the Emu Bay Railway and embarked on a significant upgrading program. This included the purchase of seven diesel-hydraulic locomotives, new concentrate wagons and a rotary tippler. The locomotives and concentrate wagons were fitted with automatic couplers, the first vehicles in Tasmania so fitted.
The 11 class locomotives were a development of the existing Queensland DH class, and were followed by a large number of similar locomotives built for the New South Wales (73 class) and Western Australian railways(MA class). The EBR 11 class were compatible with their earlier 10 class locos, and following modification operated in mixed multiple unit lash-ups. By the late 1980s these were up to nine locomotives, but with the opening of the Hellyer mine, four loco motives became the standard again
In April 1998, the seven 11 class were sold with the railway to ATN-Tasrail. Vacuum-braked trains ceased on the former EBR line in late March 2002 and the locomotives were withdrawn and stored. 1101 was purchased by the Cairns Kuranda Steam Railway and 1105 by Beaudesert Rail (both in Queensland) in 2002, and quickly delivered to their new owners. The remaining locomotives remained stored in Burnie until May 2008 when all remaining locomotives were shipped to Queensland - 1102 going to the Cairns Kuranda Steam Railway, and the remainder being sold to Cairns based contractors Curtain Brothers. The ARHS North Queensland group eventually acquired 1104 from Curtain Bros in 2015, with the CKSR eventually owning all the remaining locomotives after acquiring them piecemeal from their prior owners over time.
Details
Owners: Emu Bay Railway, Tasrail
Power: 530kW (710hp)
Motor: Caterpillar D398B V12
Wheel Arrangement: B - B
Weight: 55t
Allowable load on 1:40 grade:
Wheel Arrangement: B - B
Length over headstocks: 11.0m (36ft 1in)
Introduced: 1970
Built By: Walkers Ltd, Queensland
Number Preserved: 0
Number In Service: 0
Total Number Built: 7
Class photos, sounds and video
There are 14 matching items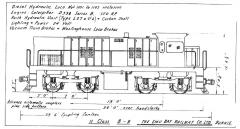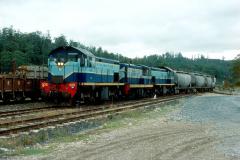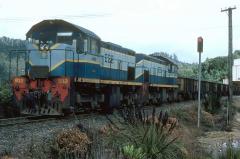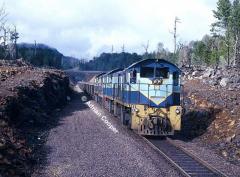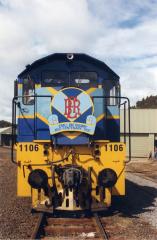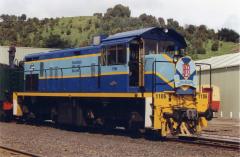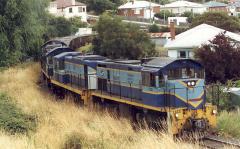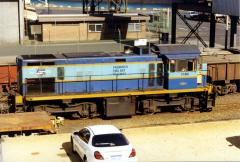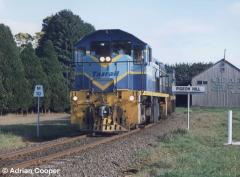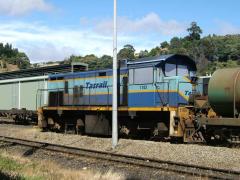 ---
Return to Locomotive information Index
---
All content of this site is copyright ©
Please contact us if you have problems or want more information
For more information on Tasmanian railways, read Tasmanian Rail News